Moving from Mississippi to Washington to Oregon in the span of five months has brought the happy opportunity to explore new terrain.
As we settle into the new season and our new home, I've found myself reflecting on the year's adventures, especially hikes!
Hiking is one of my favorite ways to connect with a new area. Whether it's a day trip or a weekend getaway, one of the first things I do is lookup nearby hikes (and restaurants to fuel the hikes).
In no particular order, the best hikes of 2017 (so far):
Guadalupe Peak Trail
Location: Guadalupe Mountains National Park
Distance: 8.5 miles round-trip, 3,000 ft elevation gain
Guadalupe Peak Trail makes the list for its physical challenge and its sweeping views of west Texas. The trail climbs 3,000 feet in roughly four miles, with the steepest section at the beginning of the hike.
Exposed cliff edges added a layer of mental strain. Heights are not my favorite and looking down sent tingles through my toes. I had to "talk myself off a ledge" more than once.
I'm not kidding. I talked to myself. Outloud.
Despite the physical and mental strain, continually improving views pushed me onwards. Once we reached the "Top of Texas" at 8,749 feet, we were rewarded with a 360° view of surrounding mountains and desert.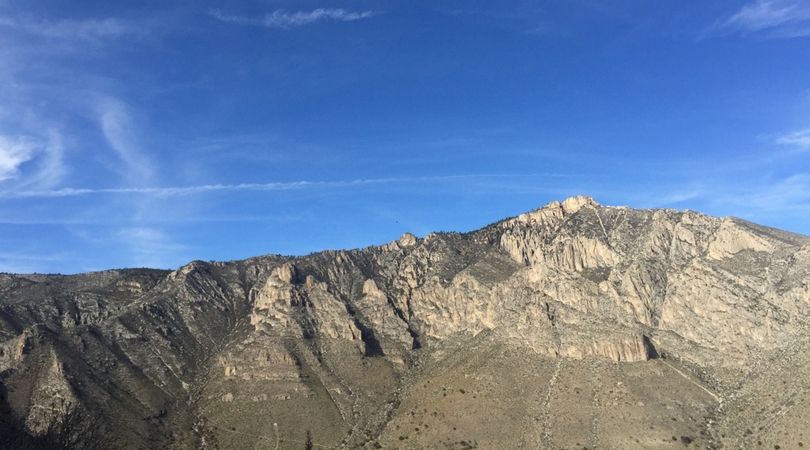 Sleeping Beauty
Location: Gifford Pinchot National Forest
Distance: 2.6 miles round-trip, 1,400 ft elevation gain
"Are you f*$& kidding me!"
My jaw dropped and I dropped a few expletives when I reached the Sleeping Beauty summit.
I was spinning around looking at Mount St. Helens, Mount Hood, Mount Rainier and Mount Adams.
Just typing this is making me giddy! The Washington Trails Association puts it perfectly, "This fairy tale land is for real."
Typically, I seek out longer routes and doubted the hike would be "worth it." I was so wrong.
Thanks to our early start, Kyler and I soaked up the view for forty minutes without another human in sight.
Sleeping Beauty provided one of the best views I have seen in my entire life.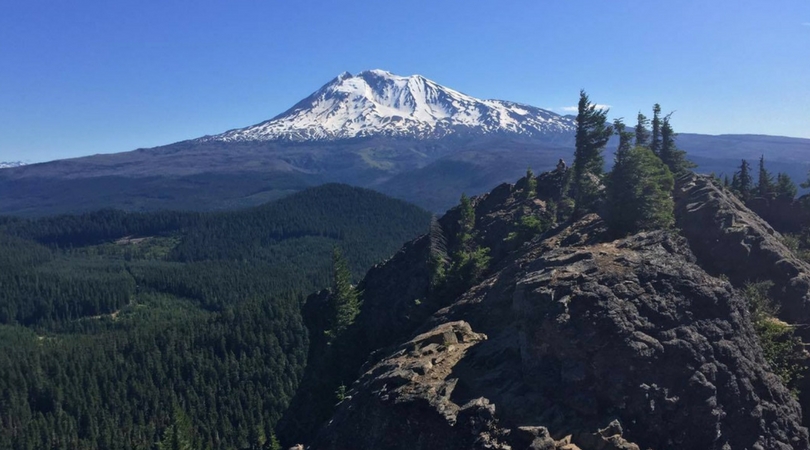 Devil's Garden
Location: Arches National Park
Distance: 7.2 miles round trip, 1,492 feet elevation gain
Hiking in Devil's Garden was an entirely new experience. It was the first primitive trail we've followed and my first rock scramble.
Not even two miles in we came to the scramble. Staring up at the rocks, I was ready to call it quits. I looked for other routes, but none existed.
I knew admitting defeat so early and turning back for the car was not a choice I'd be happy with a week later.
So, onwards and upwards. With tears in my eyes, I followed Kyler's every step and every handhold. With a few feet to go, he grabbed my hand and pulled me to the top.
I can't say I felt accomplished. All I could think was, "thank goodness this is a loop and I don't need to do that again."
The All Trails description indicates it's a well-trafficked trail, but due to flash flooding, the trail often changes.
The beginning and end of the trail are well marked, but for about six miles we trekked across sandstone rock and dusty dirt. Our trail was marked by cairns, a strategically placed pile of rocks.
This hike makes my list due to these new challenges in addition to its unique scenery. Red rock formations towered around us, solid sandstone lay underfoot, and seven arches directed our journey.
Trail of Ten Falls Loop
Location: Silver Falls State Park
Distance: 8.7-mile loop, 1,300 ft loop
If you are a lover of waterfalls, this hike should be on your list. In about eight miles, you'll hit ten waterfalls.
There are many routes to choose from to cut down the distance. We opted for the longer loop because when else do you have the chance to see ten waterfalls in one morning?!
The trail is gradual and is a popular destination, so I definitely recommend getting an early start.
My favorite waterfall was the Middle North Falls. As we rounded the corner from the Canyon Trail, I gasped as the falls came into view through the trees.
The trail wraps around behind the falls offering a majestic view of the forest.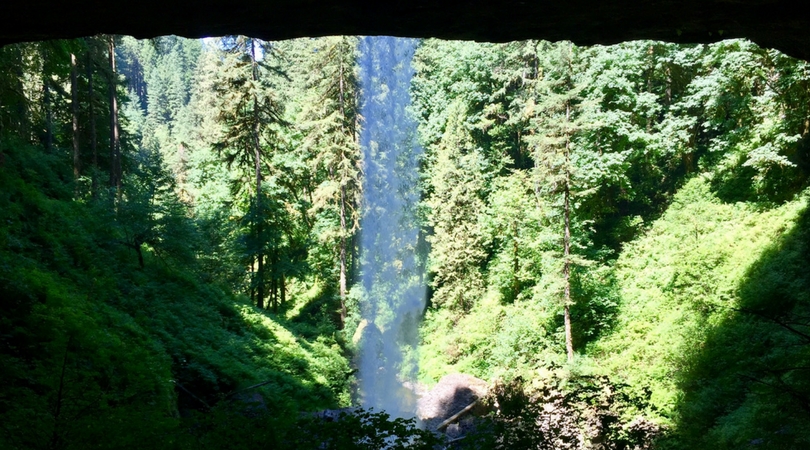 Misery Ridge and River Trail
Location: Smith Rock State Park
Distance: 3.8-mile loop, 1,040 feet elevation gain
Despite its ominous name, Misery Ridge at Smith Rock State Park was phenomenal.
The hike started with a climb to the summit and ended with a river-side trail. Sharing our space with fellow hikers, rock climbers, and trail runners ramped up our enthusiasm and zeal for outdoor life.
Being surrounded by snow-capped volcanoes, jagged cliff faces, valleys, a winding river, and our dear friends from Mississippi made it one of the most memorable hikes of the year.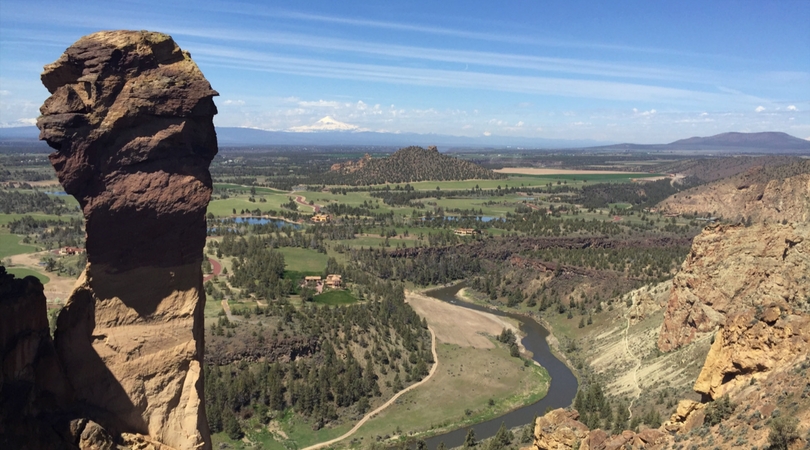 Future Hikes
I am so grateful that this season of transition has brought the opportunity to explore different corners of our beautiful country.
As the Fall air blows in, I am mentally gearing up for a colder, more bundled hiking season. I eagerly anticipate the unknown terrain ahead!
What trails should I explore this Fall? What is your favorite hike? Leave me a note in the comments below.