When your best friends from Mississippi are exploring Oregon and want you to join – you go!
We connected in Bend and caravanned to Portland. Hikes, city wanderings, good food and better company made for a phenomenal three days. Here are the highlights.
Exploring Oregon: Bouncing Around Bend
Bend, OR is an outdoor playground for adults.
As we drove through town, we spotted cyclists, running groups, and stand-up paddle boarders traversing the Deschutes River. There are enough coffee shops and breweries to fuel a day full of activity. I'm pretty sure I saw more dogs than children.
We stayed at an adorable Airbnb, dubbed the Book House. I felt like Belle walking into her library for the first time. Books everywhere!
For our first Airbnb experience (I know…) I was blown away by the comfort and friendly atmosphere. The owners even stocked the fridge with four local beers to welcome us to Bend.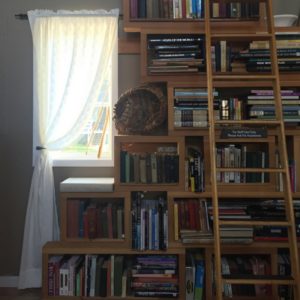 I loved the walkability of Bend. For our first night, we walked to 10 Barrel Brewing Co. and ate dinner on the patio. From there, we walked through Drake Park, wandered downtown, and walked back across Mirror Pond to our Airbnb.
The next morning, we hiked to Tumalo Falls. A moderate 6ish-miles hike was made slightly more difficult due to patches of packed snow.
The 97-foot waterfall tumbled powerfully over a razor-sharp edge. Walking an additional ¼ mile brought us to the top of the falls. Being surround by the Cascade Mountain Range was a poignant reminder of how small we are compared to the vastness of nature.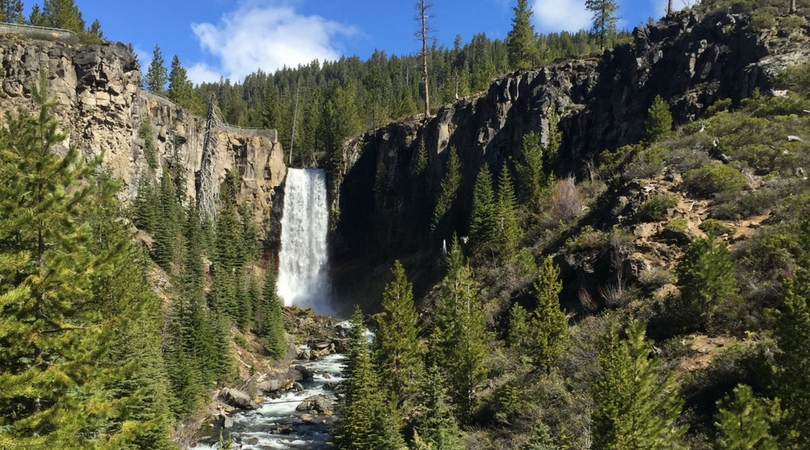 We certainly worked up our appetites and headed straight to Barrio for lunch. The chicken tinga tacos with a fried egg on the side were fantastic.
After lunch, we explored downtown and the Old Mill District. You could easily fill a day wandering in and out of coffee shops, breweries, wine tasting rooms, outdoor outfitters, and bookstores.
Our 3 p.m. Deschutes Brewery tour was one of the best brewery tours I've encountered. Our guide was a Deschutes diehard and his passion for the company culture ran deep. Another bonus, the tasting and tour were free!
Pro-tip: Make a tour reservation online or by calling (we called since the online system wasn't working). Tours are limited to 15 people and they only offer four a day.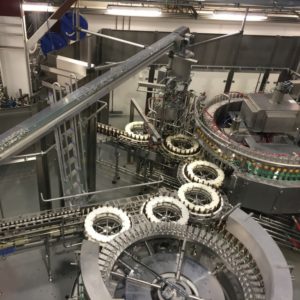 Sadly, our dinner at McMenamin's was a disappointment. We ate at the O'Kanes location at the Old St. Francis School Hotel. The service was slow and they messed up our orders. Having worked in restaurants, I'm not one to fuss, but this was an especially lackluster experience. If you choose to go, I recommend dining in the Old St. Francis Pub for a more flavorful menu.
Exploring Oregon: Hiking Smith Rock State Park
En route to Portland, we explored Smith Rock State Park where towering red rocks sprout out of a windy river valley.
There are a number of trails to choose from. We followed a 3.8-mile loop, starting with the aptly named Misery Ridge and ending with the Crooked River Trail.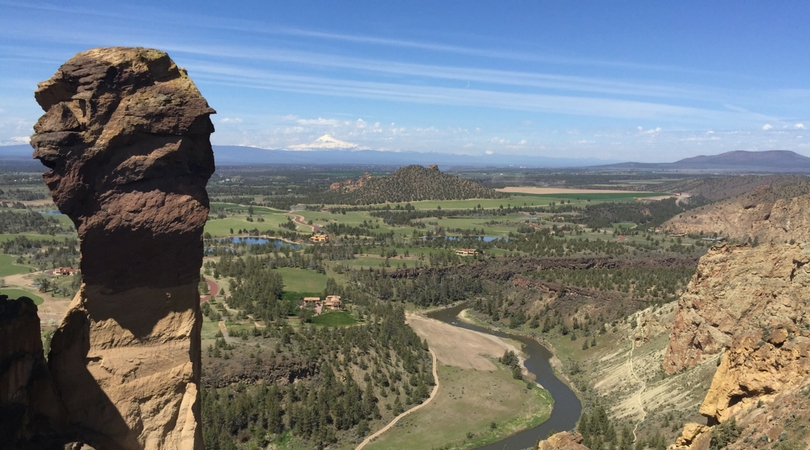 After a steady incline up Misery Ridge, we were rewarded with a 360° view of cliff faces, jagged hilltops, wandering river valleys, and towering mountain peaks.
As we slowly descended a slippery trail, gutsy rock climbers scaled nearby cliffs and a trail runner careened past us.
If I had an all-time favorite hikes list, Smith Rock would definitely make the cut. Its unique combination of geography, elevation gain, and unobstructed views make it stand out from other hikes in the Pacific Northwest.
Exploring Oregon: Poking Around Portland
After a day of hiking and driving, we were all ready for a delicious meal.
The Tin Shed, located in the heart of the Alberta Arts District, was within walking distance from our Portland Airbnb.
If you've ever seen "When Harry Met Sally," I'm Sally when it comes to ordering at restaurants.
At the Tin Shed Garden Café, I ordered the cod straight off the menu. I didn't change one thing and I enjoyed every single bite. (Kyler was amazed!) Everyone in our party thoroughly enjoyed their meal. If that doesn't speak for the quality of Tin Shed's menu, I don't know what will.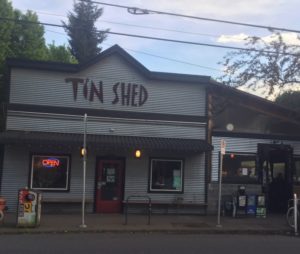 Despite forecasted rain, our day exploring Portland was mostly dry with welcome sun breaks. With Barista coffees in hand, we started wandering the Pearl District.
Powell's Books on W Burnside Street was mind blowing. It occupies an entire city block and is home to roughly one million books. Color-coded sections directed me through the historical fiction, sustainable cooking and travel sections.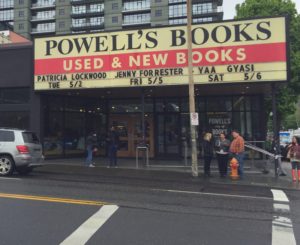 Since Portland is famous for being on the forefront of the food truck movement, we felt obligated to purchase lunch out of a vehicle. I opted for Mediterranean chicken meatballs on lettuce from Ktzitzot parked in the Alder Street Food Cart Pod.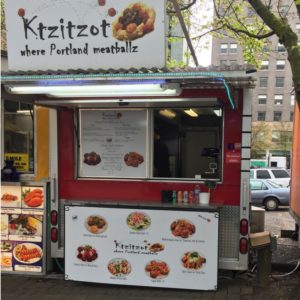 Nob Hill, a residential and commercial neighborhood, offered more boutiques and home goods stores. We migrated back to the Pearl District for dinner and landed at Deschutes Public House.
Becoming Locals
Bend and Portland have different, but intertwining cultures. A love for the outdoors is evident and a focus on community is clear. You know you've had a good visit when you can envision yourself becoming a local. We certainly did.