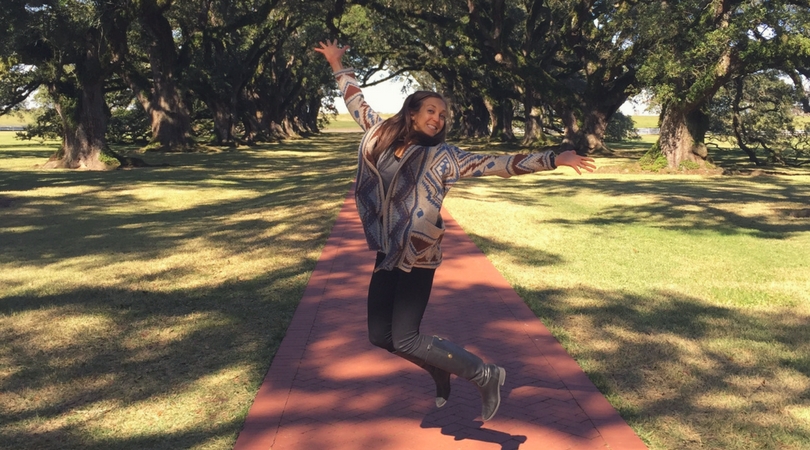 Quick fixes are a myth and I've grown to hate the word "hack." Why do we want to hack our lives?
Instead of seven healthy hacks, I'll share seven practices. I believe committing to daily healthy practices leads to a happy and connected life.
Through reflection, and trial and error, I've discovered the healthy practices that help me thrive. These habits directly influence my productivity, creativity, and relationships.
Now, I don't jump out of bed and rush through all these things to feel good about myself. That is not the point. Again, this isn't a hack, it's intentional.
Ideally, each day will include these practices so I can be my best self.
Healthy Practice No. 1 – Adequate Sleep
Technically this happens during the night, but it directly influences how I function during the day.
I am not one of those people who can slam coffee and function on four hours of sleep. Sleep deprived Hanna is not a pleasant person. I have become a vicious protector of sleep for your benefit. You're welcome.
After a few months of tracking sleep with my FitBit, it became clear that seven to seven-and- half hours was my magic number.
So, when I leave a party by 10 p.m. (yes, I am a grandma) now you know why.
Healthy Practice No. 2 – Opt Outside
Sometimes 2 p.m. will roll around and I'll want to jump out of my skin. It doesn't take long for me to realize, "Hey! You haven't been outside yet!"
Often, just a quick walk outside will clear my mind. I then jump back into whatever I was doing, feeling refreshed.
Healthy Practice No. 3 – Physical Activity
Another likely reason for the 2 p.m. antsy feeling, and closely related to being outside, is a lack of movement.
Therefore, I love starting my day by exercising outdoors. Whether it be a run or bike ride, I carry this jolt of fresh air and increased blood flow throughout my day.
Healthy Practice No. 4 – Mental Activity
I am a perpetual student and strive to learn something new each day. I quickly become unsatisfied if I'm not continually learning and applying.
To ensure I hit this goal, I schedule time in my day to take online courses, read books (fiction and nonfiction), listen to podcasts, and more.
The key here is not to just consume, but to also apply. This is when learning becomes useful and satisfying.
Corina Manea offers great professional development advice addressing this connection.
Healthy Practice No. 5 – Eating Whole30(ish)
Based on my Whole30 experience, I know what makes me feel energetic and what makes me feel terrible (read: bloated, tired).
By eating Whole30ish, my sleep quality and energy levels are on point.
I add the -ish because eating by the Whole30 rules for your entire life is unrealistic and not the goal of the program. Besides, I love dark chocolate and trying new food when I travel.
Healthy Practice No. 6 – Human Interaction
As an introvert, human interaction drains me. By 9:30 p.m., I'm ready to shut off my mental lights and curl up with a book (like I said, I'm a grandma).
Despite this, I feel alive when I interact with those I love, who understand me, and who make me laugh.
I stick to these healthy practices to be my optimal self for myself, but especially for others. I am able to intentionally cultivate cherished relationships when I am feeling my best.
Healthy Practice No. 7 – Gratitude Note
I typically end my day by jotting down a few lines of gratitude. My Passion Planner has a dedicated space for this, serving as a visual reminder. It is usually the small things that make it into this space – like a great run or chatting with one of my sisters on the phone.
Healthy Practices: Extended Edition
A healthy practice I'm working on integrating is meditation. I didn't include it in the above list, because it's currently an inconsistent practice.
I currently use guided meditations through the 10% Happier app and plan to experiment with Headspace.
Even though I've been inconsistent, I've noticed a decrease in my reactivity (or at least an increased awareness of when I react, not respond).
It's Called Practice for a Reason
The best thing about these practices is they are continually evolving. That's why it's called a practice, not a prescription.
As I learn more about myself and my environment, I make tweaks. Some stick, some don't, and that is just fine.
What is also fine- not hitting all practices every single day. Life happens and sometimes you have to deal with uncertainty.
I'd love to learn about your healthy practices. What helps you thrive? Let's continue the conversation in the comments below!